Using Google Classroom with MagicBoxTM
MagicBoxTM has been servicing education industry for the last 4 years and provides easy access to educational contents to millions of users on the device of their choice. MagicBoxTM also ensures that there is no need to be constantly connected to the internet for the user to be able to access the content.
Google entered into education by providing free email as well as Apps to schools. Google Apps like Doc, Sheets and Presentations with it's collaborative environment can easily be used in education for joint projects, assignments etc.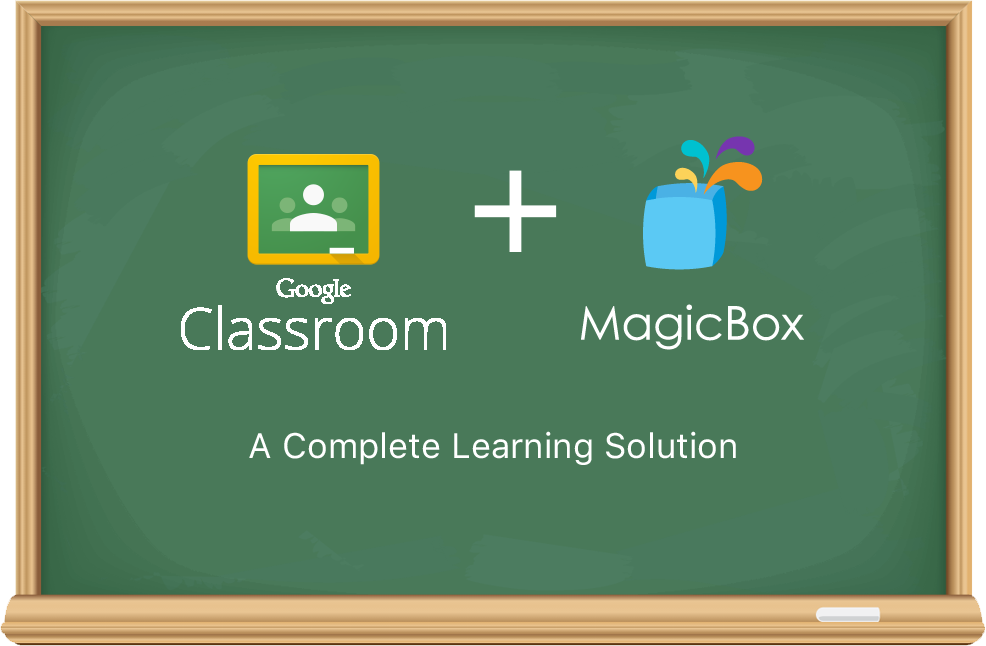 What is Google Classroom?
Google Classroom is a widely used educational service that is free for teachers and students. Google Classroom is designed to help teachers effectively create and manage class, add and distribute assignments, manage document sharing and provide feedback to their students all at one place. Google Classroom is well integrated with other Google Apps such as Google Drive, Gmail etc thus allowing teachers to easily assign work to students, view completed assignments, grade assignments, etc.
Google Classroom is NOT
A learning management system (LMS)
A student information system (SIS)
A gradebook
Google Classroom is designed to fit with your existing solutions like Moodle, Edmodo, MagicBoxTM etc. Listed below are key features of Google Classroom which completely compliments features of MagicBoxTM.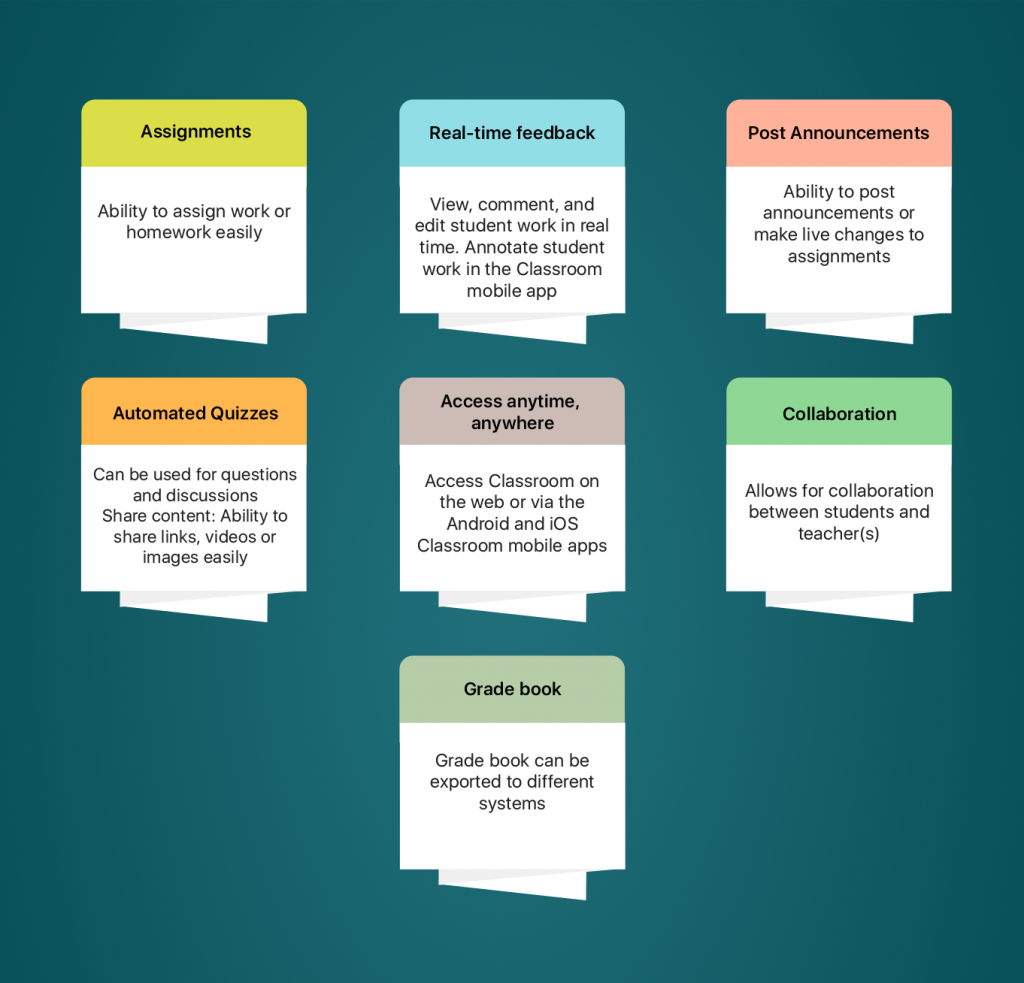 What is MagicBoxTM?
MagicBoxTM is an end-to-end digital publishing and mobile distribution platform that enables publishers, authors and content providers to create, sell, manage and deliver their digital content through custom branded Web & Mobile Apps.
MagicBoxTM can be accessed at http://magicbox.magicsw.com/mblite/signup.html
What makes MagicBoxTM special? Following are details of various components of MagicBoxTM along with functionality: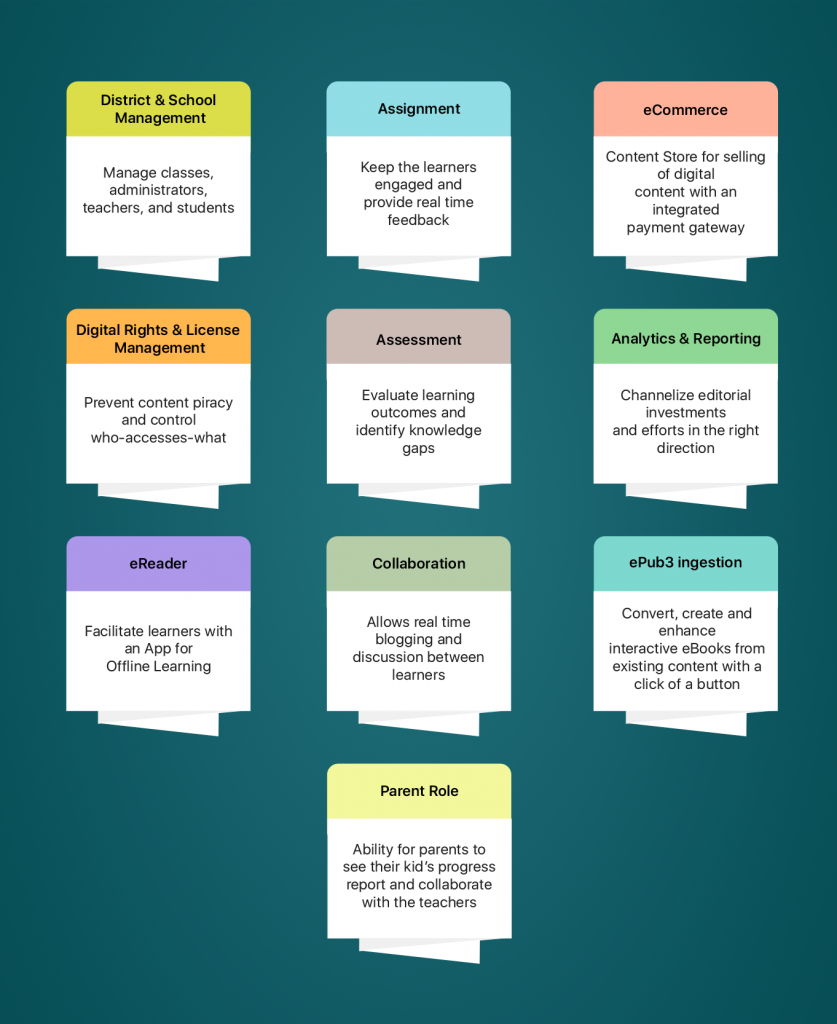 Using Google Classroom with MagicBoxTM
Integrating Classroom with MagicBoxTM will allow teachers and students to access MagicBoxTM through Single Sign-On, i.e. using their school provided Google email ID.
Google Classroom is designed to fit along with your existing solutions, MagicBoxTM and Google Classroom as a combined solution makes it very convenient for students to see assignments from teachers as well as their reading material on a single screen. This table shows how Google Classroom and MagicBoxTM have complementary features.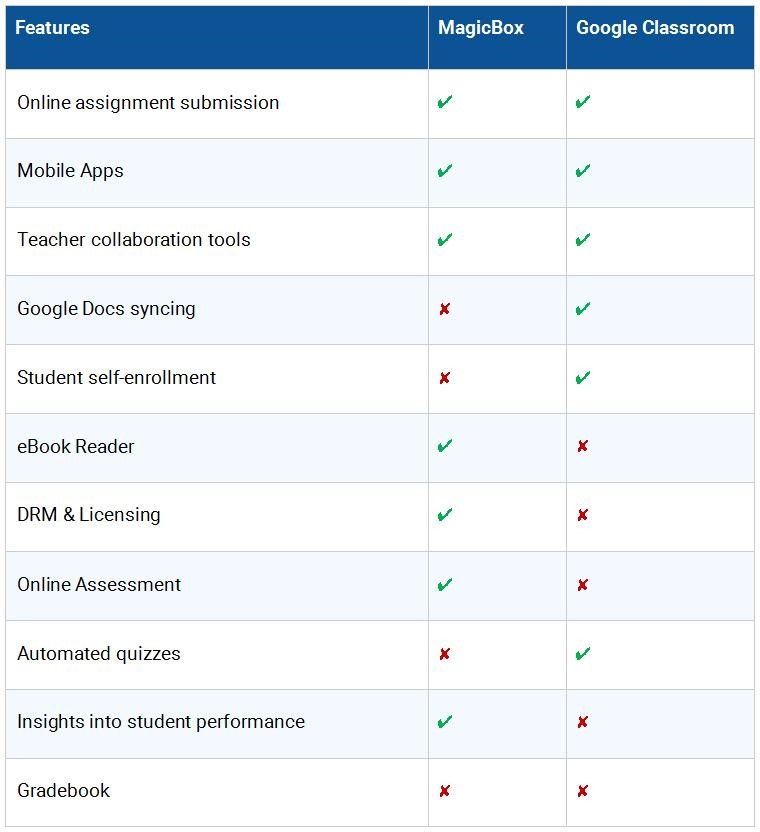 Contact Us to know more on how MagicBoxTM and Google Classroom can provide a complete e-Learning solution in both the K-12 and higher education domain.