SOLUTION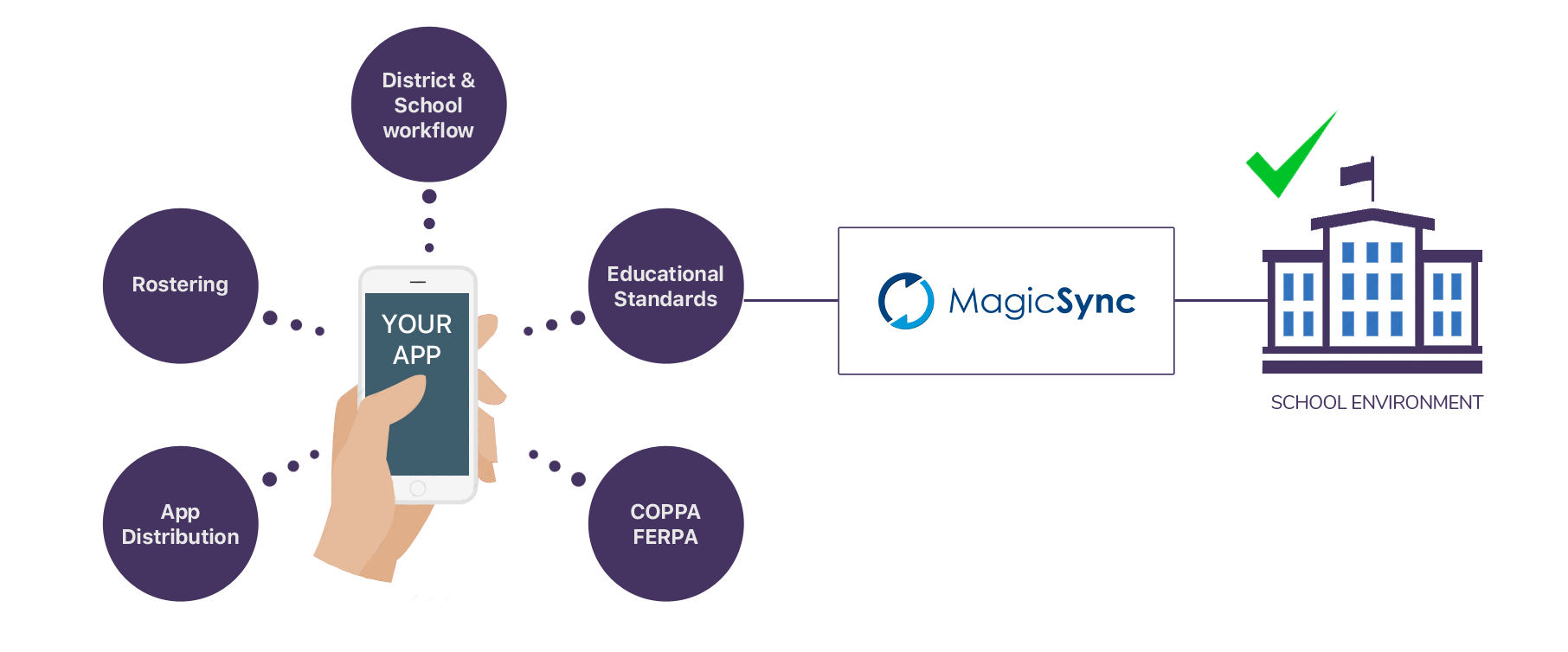 Many digital app providers face the challenge of distributing their apps in the school environment. If you are one of them or have any of the below questions, we have a solution for you.
Distributing your apps in the school environment?
Solving Rostering problem?
Integration with Clever or Google Classroom?
Managing District and School workflow?
Educational compliances?
MagicSync helps in onboarding and distributing your apps in the school environment within a very short span of time. MagicSync makes it easy to use education standards and rostering information using a single platform to manage all education applications.
WHY MAGICSYNC
MagicBoxTM platform is being used by over 3.7 million+ usersworldwide and this feature will further help sharing of contents digitally and do away with printed materials.
MagicSync is helping student and teacher everywhere with simple and secure one click single sign on to any app.
With the help of Magic Class Roster, schools can skip the tedious process of student account set up and get right to the important task using MagicSync to improve learning outcomes.
Various digital apps and resources available to students through MagicSync allows them to have a great learning experience.
VISIT BLOG
Our esteemed clients who use our solutions
GO LIVE IMMEDIATELY
Manage upto 25 Titles for Free