Do You Face Challenges In
Distributing your apps in the school environment?
Solving Rostering problems?
Are schools asking you tom integrate with their LMS using LTI?
Integration with Clever, One Roster or Google Classroom?
Managing District and sSchool workflow?
Ensuring eEducational compliances?
You Need MagicSyncTM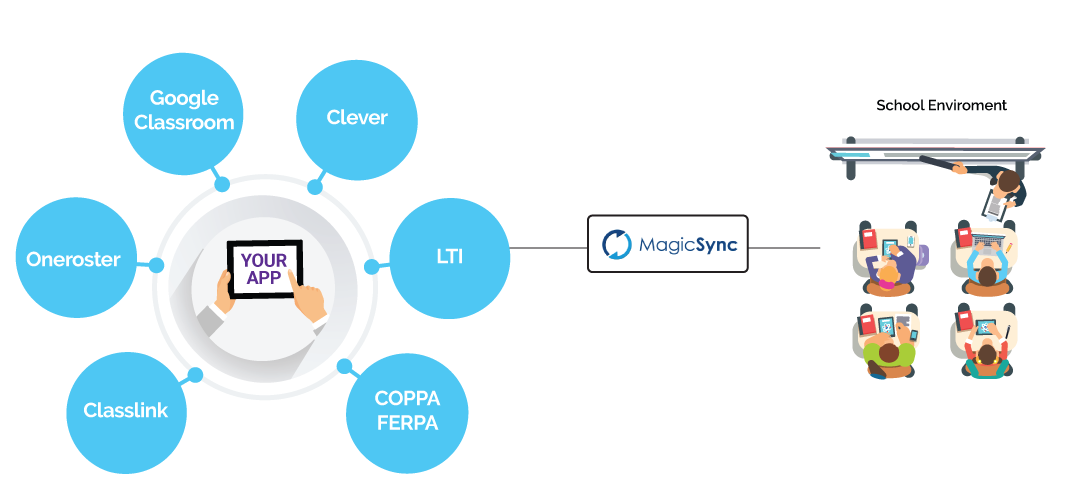 Ease Key Integrations with MagicSyncTM
Clever
Thousands of schools use Clever for providing rostering data to Apps. Clever Rostering automates services for secure rostering, reducing errors, and saving time. Clever SSO supports Web as well as all mobile apps. This is one of the best rostering mechanism. Magic is a cloud Clever Partner.
Google Classroom
Simplifies the creation, distribution, and grading of assignments. With Google Classroom, students and teachers can access assignments, feedback, and course material from anywhere and on any device. MagicSync can roster student information for all the students, classes and teachers.
OneRoster
OneRoster is an open standard by IMS Global. Almost all prominent Student information Systems now support OneRoster. It is free to use. It shares class rosters and other data securely between your student information system and the learning management software. MagicBox is OneRoster certified by IMS Global
ClassLink
Allows educators to securely upload class rosters to all their favorite digital learning resources, with the help of open standards. ClassLink provides instant access at the school as well as on the cloud.
COPPA
The Children's Online Privacy Protection Act provides a regulatory framework and recommended practices to protect the privacy of children online. MagicBox and MagicSync ensures compliance with COPPA guidelines.
LTI
The Learning Tools Interoperability standard allows learning tools and courseware from various vendors to be launched with the help of a tool inside an application. The integration of LTI enables students and teachers to switch from one tool to another seamlessly. MagicBox is LTI 1.0 and LTI 1.3 ( LTI advantage ) compliant.
FERPA
The Family Education Rights and Privacy Act is a federal law that ensures privacy protection of student education records.
Why MagicSyncTM - A Single Solution to All Your Integration Problems
MagicBoxTM platform is being used by over 5 million+ users worldwide and this feature will further help sharing of contents digitally and do away with printed materials. MagicSyncTM eases single sign-on, integration and deployment of multiple apps through single platform.
Single sign-on for teachers and students to securely log in to educational apps.
Effortless syncing of rosters via seamless integration with LMS and rostering tools like Google Classroom, Clever, OneRoster, ClassLink, LTI, and more.
Meets compliance standards including FERPA, COPPA, GDPR, WCAG 2.O and more.
Offers analytics and compliance with TinCan reporting and ensures that digital content uploaded can be accessed on any device
Manage subscriptions and apps from a single place.
VISIT BLOG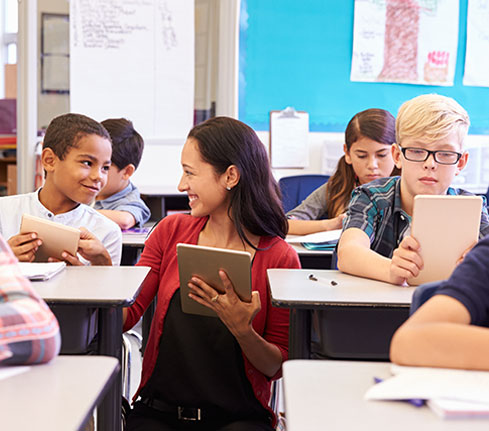 Our esteemed clients who use our solutions