Content Authoring Tools: Helping Publishers Adapt to the Evolving Education Landscape
The medium of book consumption for students is slowly shifting from physical books to digital devices. One of the critical reasons for this shift is the rising cost of physical textbooks. A college affordability survey by Barnes and Noble College Insights revealed that for the school year 2021-22, 85% of the students had chosen to either delay or not buy course materials, and 91% of these students reported that cost was the primary reason for not buying textbooks.
The COVID-19 pandemic pushed many students to look for educational material online, which further led education publishers to look at innovative digital means of content delivery to keep learners engaged.
Authoring tools help publishers create quick and compliant courses for eLearning. These authoring tools cater to particular learning styles, delivery platforms, production workflows, file formats, and eLearning standards. With the rapidly evolving education landscape, these tools have become essential for digital publishers in the industry.
Importance of Content Authoring Tools
Digital authoring tools enable publishers to develop learning content, lessons, and courses using text, media, and interactions. Since most online courses consist of textual content, publishers try to include interactive digital content such as games, puzzles, virtual labs, etc., to make the learning experience more immersive and engaging.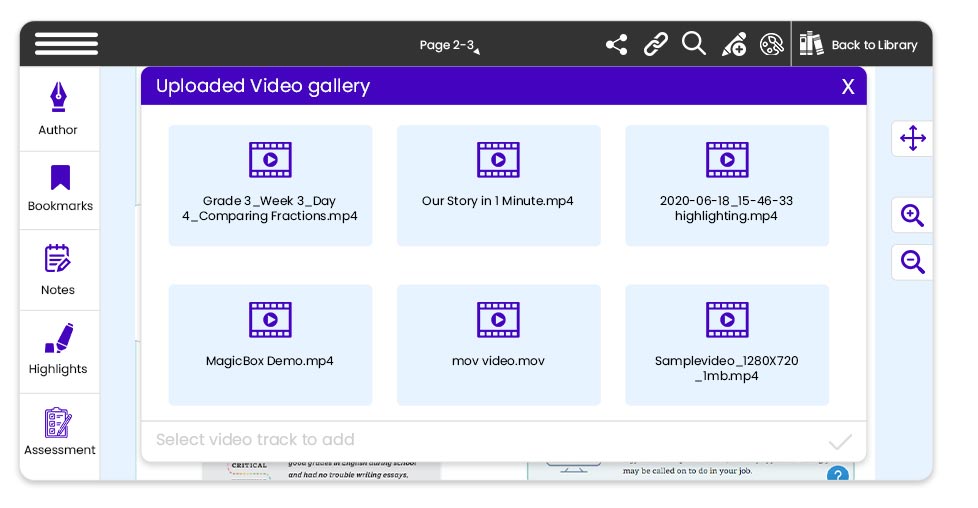 Education publishers need to create creative content that engages today's learners while measuring the effectiveness of the content. Compelling and intuitive content is a key to any successful education program.
You can use these tools without any technical programming expertise. They are usually pre-programmed and offer a ready-to-use interface. Equipped with multiple templates, media, interactions, and tests, tools can be used conveniently in any learning management system and save the content created in various formats.
Additionally, when content creators gain in-depth subject analysis and feedback from students, they can design and deliver content that adheres to the curriculum and the learning objectives. It also helps them decide whether additional resources and extra study material are required to cover a topic in brief.
Benefits of Content Authoring Tools
Accessibility and functionality are among the top reasons publishers need a content authoring tool. These tools are usually intuitive, responsive, and easy to use. In addition, it allows you to come up with different versions of a course for multiple devices to ensure that the content is accessible to the entire audience.
Here are some key benefits of content authoring tools:
1. Saves Time 
Content authoring tools are especially useful in reducing content development time. For example, the design process for a typical textbook may take up to 17 months. However, authoring tools help save time on collecting media, creating layouts, outsourcing tasks, etc. Additionally, most of them come equipped with themes, templates, and interactions to integrate into the content easily.
2. Enables Intuitive Collaboration
The recent advancements in online editing capabilities of content authoring tools help publishers and teams communicate instantly, make revisions, and add questions or comments. And since these changes are all synced in real-time. Each team member can stay updated on what is needed and who is responsible for each step.
3. Improves Student Engagement
The content authoring tools typically offer stress-free updates and thus ensure relevant learning experiences for students. It also allows them to engage in getting the maximum benefits effectively. Additionally, you can include online assessments such as quizzes, MCQs, etc., to make it more participative and offer students immediate feedback on learning progress.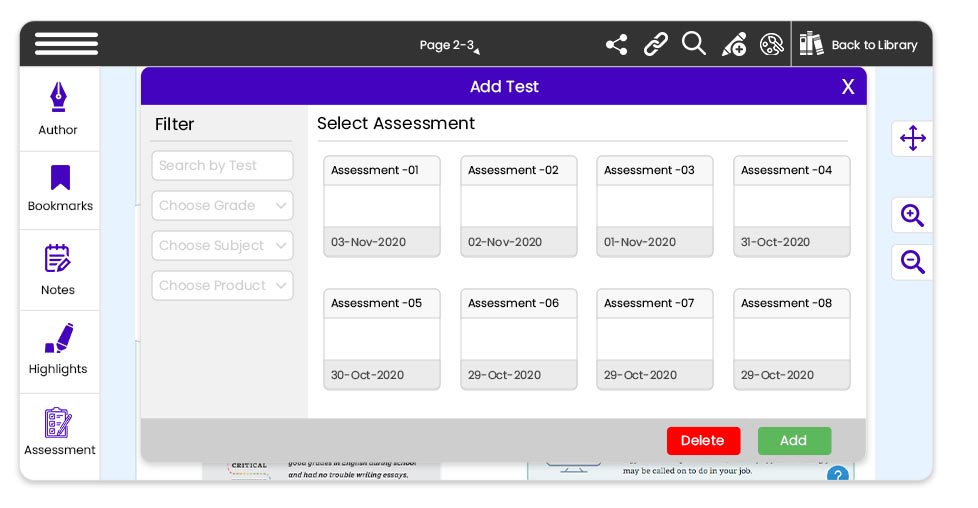 4. Helps with Knowledge Retention
When publishers develop goal-centered content with the help of these tools, it allows students to connect with it more effectively. As a result, it not only improves the retention of core concepts and ideas through multimedia tools but also increases the knowledge retention ability of the student.
5. Allows Publishers to Use and Reuse Content
Content authoring tools allow education publishers to easily create, save, and reuse learning elements within and across courses. In addition, reusable content can be tagged with metadata to be conveniently found and repurposed for future projects. This again saves time, effort, and costs.
6. Helps Deploy Multiplatform-Friendly Content
When you take advantage of the responsive design features of these tools, you can create a master layout with different breakpoints. It helps you deliver multiplatform-friendly digital content for your customers.
How to Choose the Right Tool
When choosing a content authoring tool, ensure that it supports efficient work practices. You may pick one with the most intuitive user interface. However, here are some features that are must-haves:
It should support tracked changes, version control, and team collaboration.

It should have real-time validation to alert your team if they forget to input the required text.

It should easily integrate with your existing technology platform.

It should be cloud-based so that you can eliminate time-consuming installations or updates.

It should support XML authoring standards so that your team can effortlessly create content in multiple formats.
Your team can better adapt to the evolving learning landscape when you have robust tools powering your project.
MagicBox™ comes with an in-built content authoring tool that helps you create engaging courses that are accessible, easy to use, and have in-built assessments to track learning progress. Contact Us for a free demo to experience the features for yourself.