How Publishers Can Help School Districts Move Seamlessly into the Future of Education
As 2021 progresses, more than 13,000 school districts in the US have to make critical decisions regarding the adoption of instructional materials. This year, the job is tougher. A raging pandemic in 2020 practically turned 385 years of public education system upside down in a matter of 2 weeks. By January 2021, over one-third of school-age children in the US haven't set foot in a physical classroom for 10 months.
Incorporating evidence-based programs under tight budgets has always been a challenge for districts. That's the case even more now, with widespread remote learning necessities and pandemic-induced budget cuts. Educational publishers, therefore, need to adapt quickly to help school districts deliver education that is compliant with current demands. Being able to support school districts will not only help publishers remain relevant but also ensure enhanced monetization from their offerings.
MagicBox™ being an end-to-end digital publishing and next-generation content distribution platform enables publishers to meet the various requirements of school districts. Here's how.
1. Meaningful and Actionable Data Insights
Due to student and parent demand for some form of continuing online instruction in the future years, 2 in 10 districts have already adopted or plan to adopt virtual schooling as part of the district portfolio post-Covid. The majority of districts already have a 1:1 device program. This has led to a deluge of EdTech tools that they are now struggling to manage. Districts need data analytics to be able to make informed technology decisions that can fuel student success. With proper data analysis, districts can make important decisions regarding critical components of virtual instruction, like curriculum design, mode of delivery, student data privacy, and more.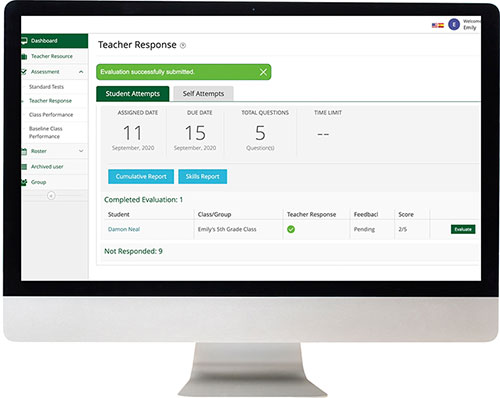 The Solution for Data Analysis
A powerful digital platform with a robust analytics engine offers educational publishers and schools/school districts can get critical insights into:
Learnings behavior and demographics

Student performance reports

Content consumption patterns

Engagement levels

Licenses consumed by schools

Device usage trends
Based on these insights, publishers can offer districts better learning materials to help with knowledge retention, professional development, corrective actions, and remediation. Moreover, publishers can understand each individual district's base core framework and resources to help them fulfill learning objectives. This brings us to the next point.
2. Adhering to Each District's Textbook Adoption Policies
Each district in the US has its standards for the adoption of K-12 learning materials. For instance, state-adopted science and math textbooks in California adhere to a rubric called California Next Generation Science Standards (CA NGSS) Toolkit for Instructional Materials Evaluation (TIME), introduced in 2013, which emphasizes hands-on projects.
The Solution for Effective RFPs
With a white-labeled digital learning platform for K-12 education, educational publishers can gain access to efficient course authoring tools that can help them create course materials quickly and easily. The course authoring tool should also allow easy integration of interactive and multimedia elements, to meet the evolving requirements of school districts for hands-on experience in a remote learning environment. This way, the RFPs reflect the compliance of learning materials with the needs of the school district.
3. Promoting Equity in Education
In education and beyond, the pandemic has highlighted the inequities that exist in our society. The Public School of North Carolina, in its 7th Annual Eggs and Issues event in 2021, listed top issues faced by the US education system in the pandemic. Some key aspects were highlighted, such as the absence of equity in the US education system and the need to promote inclusive, culturally responsive curriculum and pedagogy in classrooms.
About 14% of the current K-12 student population in the US don't have access to the internet at home. So, even if they take devices back home, they don't have the means to access learning. Across US school districts, 27% of students are African American, 44% are Hispanic and 8% are Asian. The pandemic has taken a disproportionate toll on these minority communities, in terms of job losses, food, and housing security, as well as death and infection rates. Many children have had to quit their education altogether.
The Solution for Bringing Equity and Inclusivity
With an eReader that allows offline access to content and with read-aloud capabilities, not only can one achieve digital equity in education, but learning itself can be made much more accessible. Students can download learning material when they have internet connectivity and then go through that content at their convenience. In addition, with multi-lingual support, non native English speakers gain immense support. In addition, learning outcomes can be greatly enhanced with support for engaging and immersive content.
The eReader allows both online and offline learning. Through the eReader-authoring tool, the publisher can enrich the ePub3-format eBook by embedding additional text elements, audio and video clips, links, documents, and assessments.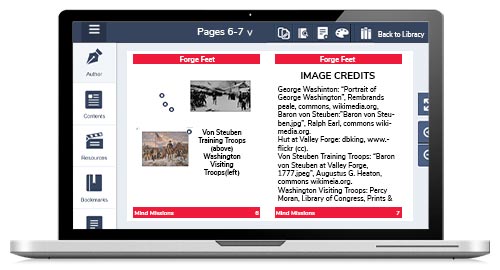 4. Curriculum and Assessment
The pandemic has exacerbated the inefficiencies of standardized tests. These tend to reward a narrow set of skills, which are present with more affluent students who have access to specialized instructions. Children now need tests that don't overwhelm or label them. This means educators need to bring in needs-based assessments that can evaluate student performance across a range of domains and ensure timely support. Formative assessments can be very useful in this regard.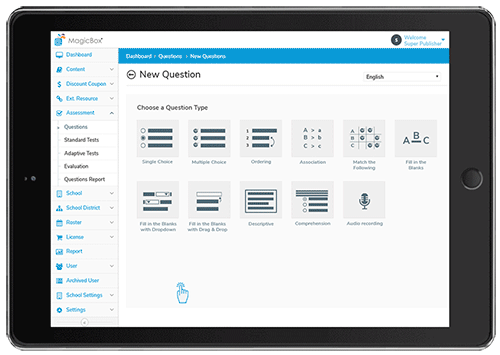 The Solution for Enabling Need-Based Evaluation
A content publishing and distribution platform with a powerful assessment engine can help educational publishers and schools create, modify and distribute online assessments effortlessly. In addition, with video assessment features, real-time skill demonstration and even personalized video feedback from teachers can be offered to help school districts achieve their academic goals. 
Scoring of assessments can also be eased, while removing the risk of human error or bias. While this has long been possible for multiple choice and fill-in-the-blank type of questions, grading long-form answers has always been a tedious task for teachers. However, with a machine learning-powered evaluation engine, even essay-type answers can be automatically scored.
The pandemic has brought new challenges for the education system, which need to be addressed. As school districts prepare for the future of education, understanding the factors that will aid administrators, IT leaders and faculty members can help publishers offer tailored solutions. MagicBox™ is an award-winning, end-to-end, digital learning platform for K-12 education with features that ease the work of publishers. Contact us today to learn how we can help you offer solutions for challenges faced by school districts.