MagicBox™ has secured the IMS Global OneRoster 1.1 certification. The platform is also certified by IMS Global for Learning Tools Interoperability (LTI) v1.3. With the new OneRoster 1.1 certification, MagicBox now offers new and improved rostering features for educational institutions.
IMS Global Certification
Obtaining the IMS Global certification is the most effective way to build trust among users. IMS Global certifies apps and technology providers after vetting them by making them go through a stringent process. This makes sure that the offerings are compliant with industry standards and can easily integrate with other compliant Edtech platforms.
With the OneRoster 1.1 certification, MagicBox™ now offers a powerful tool for both K-12 and higher education institutions to securely record, store and share a wide range of data, including class rosters, assessment scores, learning materials, and more.
What OneRoster 1.1 Offers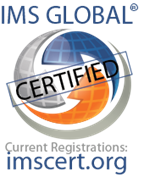 MagicBox™ previously provided OneRoster 1.0 as a standard rostering tool to securely share class rosters and associated data between Student Information Systems (SIS) and other systems, such as a digital learning platform or LMS. With OneRoster, educational institutions can eliminate the tedious and error-prone manual process of extracting class roster data to create digital versions. With this robust tool, they could seamlessly export and import CSV files and make direct system exchanges via REST API.
OneRoster 1.1 is a significant upgrade to the 1.0 version, based on the IMS Learning Information Services model. It offers 3 key services:
Summative and Formative scores to enable the management of line items, results, and categories.

Resources within classes and courses to enable the management of resources within each class and each course.

Membership/ Enrolment information within classes and courses to manage classes, academic sessions, courses, students, teachers, organizations, enrollments, etc.
Some of the key features of OneRoster 1.1 include:
About Magic EdTech
Magic EdTech is a New York-based technology and content services company that has served the education publishing markets for over 30 years. Magic Edtech's out-of-the-box award-winning SaaS learning platform, MagicBox (www.getmagicbox.com), now has more than 6 million users worldwide.
With a commitment to ensuring "Digital Learning for Everyone," Magic EdTech continues to innovate with education technology to ensure inclusivity, accessibility, and engagement in learning.