How do I change the profile of a user?
Do the steps listed below to change a user's type or profile:
Log in as a Publisher.
Click the Admin User menu in the left panel.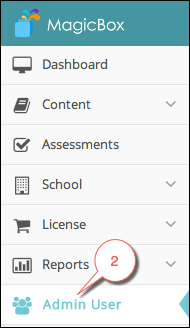 You see the Admin Users screen:

Identify the user you wish to change the type or profile for.
Click the  icon for
the user in the "Edit" column. You arrive at the Edit
Admin User screen:
Change the User Type.
Click the Update button. You can see the updated
details in the Admin Users screen.