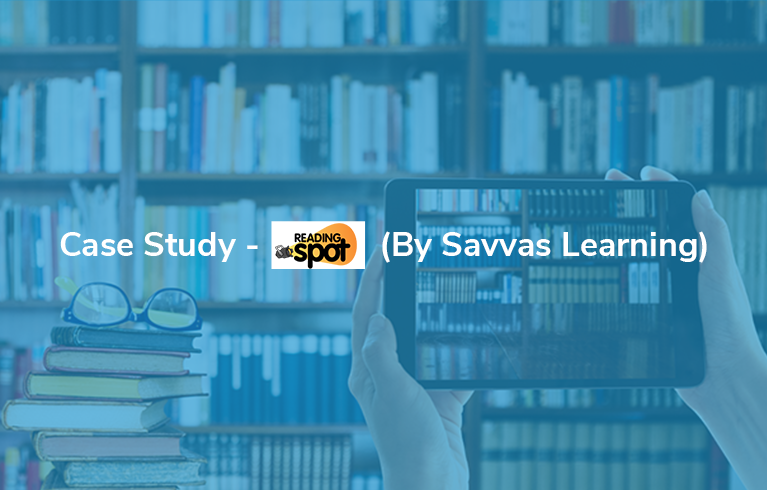 About Client

Savvas (Formerly Pearson K12 Learning), an industry leader in educational publishing built Reading Spot, a robust digital distribution platform that delivers differentiated instructions, as part of a K-5 supplemental reading instructional program.
The goal of this solution is to provide teachers with easy access to search through the library for titles, based on each student's interests and reading abilities. The platform offers powerful analytics so that teachers have insight into the student's reading progress and engagement.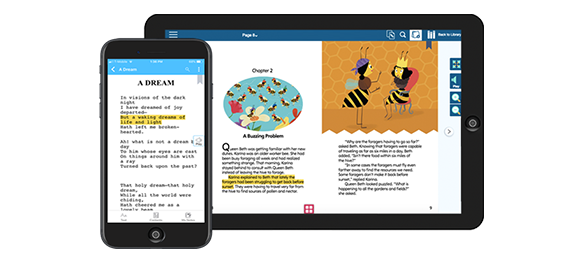 The Problem

Savvas (Formerly Pearson K12 Learning) needed a digital library that students of all ages could search through. It meant that the search feature needed to be both powerful and intuitive to find books that were perfect for the interests of each reader and at the appropriate reading level.
The Solution – Reading Spot

Reading Spot, powered by MagicBoxTM, is a digital distribution platform that could deliver differentiated instructions, as part of Savvas (Formerly Pearson K12 Learning)'s K-5 supplemental reading instructional program. MagicBoxTMenabled Savvas (Formerly Pearson K12 Learning) to create eBooks and distribute the content across multiple devices and operating systems. Another critical component for the success of the program was allowing the students to access the content anytime and from anywhere, online as well as offline.
The platform allowed the migration of titles from across Savvas (Formerly Pearson K12 Learning)'s K-5 supplemental reading instructional program into IDPF compliant, ePub3 content. Once deployed, the platform was able to manage and distribute its instructional and supplemental resources on a single platform.
The key technical features and capabilities of Reading Spot include:

Search & Discoverability
Teachers can quickly scroll through the filter panel to choose options for Genre, Lexile ®, Guided Reading Level, Grade, Language, and Book Type.

Mobile Apps
Supports students in accessing their content, online and offline, and across multiple devices including, Android, Chromebooks, iPhone IOs, Mac, and Windows.

Guided Reading
Choose leveled reading using this teaching approach designed to help individual readers build an effective system for processing a variety of increasingly challenging texts over time.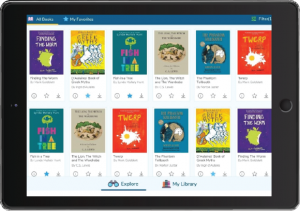 Great Tool for Teachers and Students

Reading Spot Digital Library offers a curated collection featuring thousands of high-quality ebooks, with functions like audio narration, highlighting, note-taking, reporting, and teacher support.
The Teacher Experience
Offer relevant support and motivation through analytics of
– Number of books read
– Number of minutes spent reading
– Total time spent listening to audio
– Most engaging books (based on content consumption patterns)

Search, browse or filter content via metadata such as:
– Lexile® level
– Guided Reading level
– Genre/Area of interest
– Language preference
– Grade level
– Decodable readert

Teacher Dashboard to track student progress, access
assignments and more
– Add books to teacher-created reading lists
– Check which books are read more often or are favor
ites among their students
– Manage assignments

Assign reading for individual students, groups or classes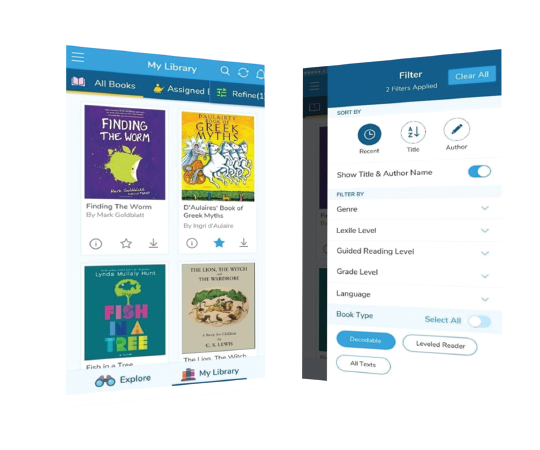 The Student Experience
With interactive elements, such as marking as favorites, highlighting text, adding notes, and listening to audio narration, student engagement can be enhanced manifold. With such interactive features, even difficult words and phrases can be explained, helping students grow their vocabulary and speaking and writing skills.
Easy login, even for younger students
Custom themes &configuration settings based on grade levels, such as K-2, 3-5 & 6-12

Student dashboard that allows
– Easy browsing and search of the library
– User-friendly navigation
– Access to assignments
– View book details
– Search and filter assigned books by criteria

Explore Mode, which enables students to discover books through their selected filters